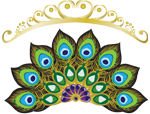 Reflection of Cultural Diversity & Urban Sophistication
Location
Pancoran Chinatown Point.

• 9 minutes from National Monument (4.5 km)
• 15 minutes from Hotel Indonesia roundabout (6.6 km)
• 6 minutes from Pasar Pagi Mangga Dua (1.7 km)
• 10 minutes walk from Central Station (650 m)

Pancoran Chinatown Point is located at the site that is supported by complete transportation modes. The Trans Jakarta Glodok stop is within 150 m from the location so that it can be reached on foot. The Central Railway Station (Beos) which is the station for inter-city train and future Jakarta MRT Station is only 10 minutes walk.
Enquiries
MARKETING HOTLINE
021 691 7000
PT SUPRA MEGAH UTAMA
Jl Pancoran No.42 A, Glodok Jakarta Barat
Phone. 021 - 6917000 | Fax. 021 691 2000